Cruise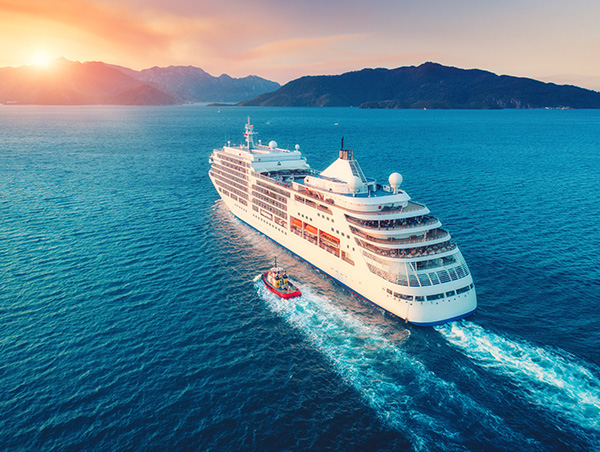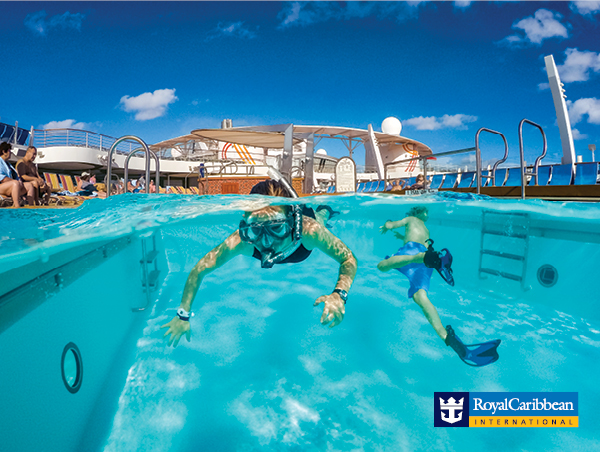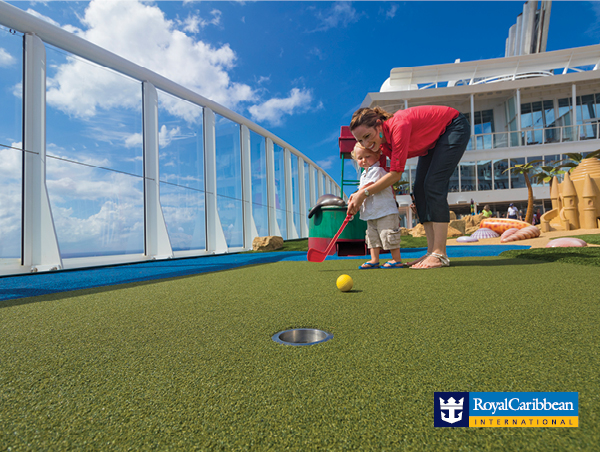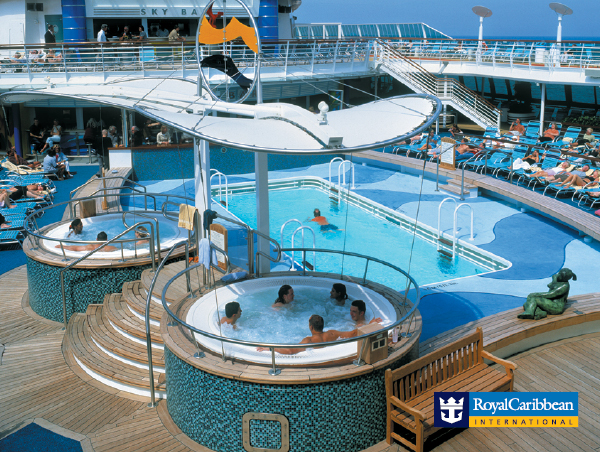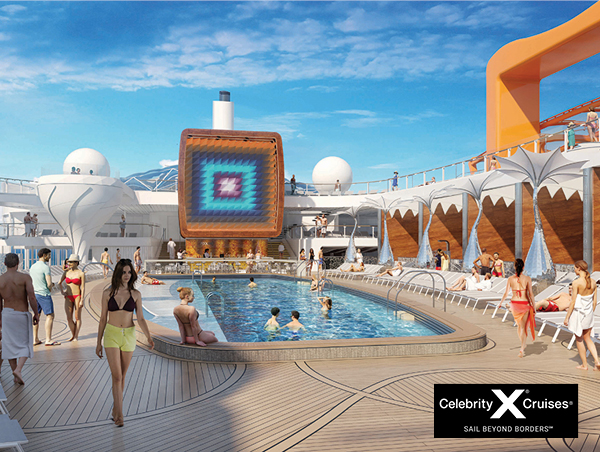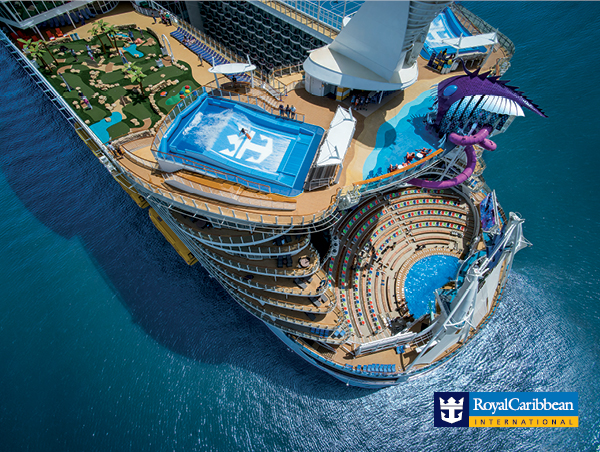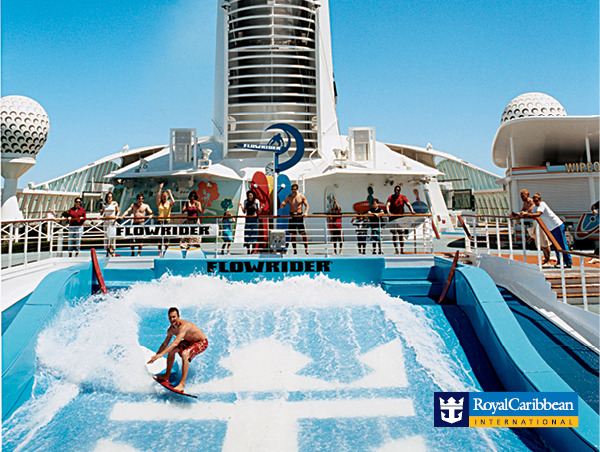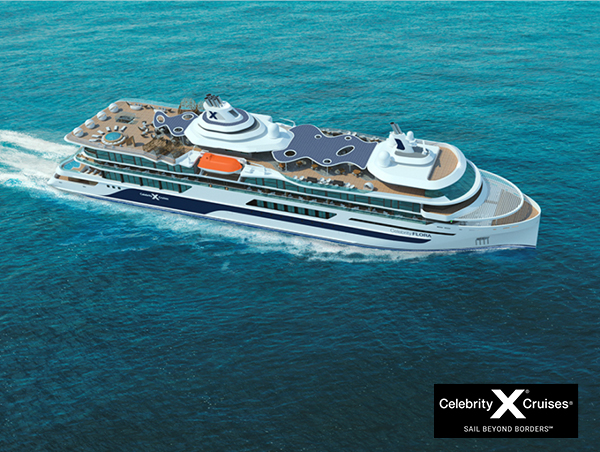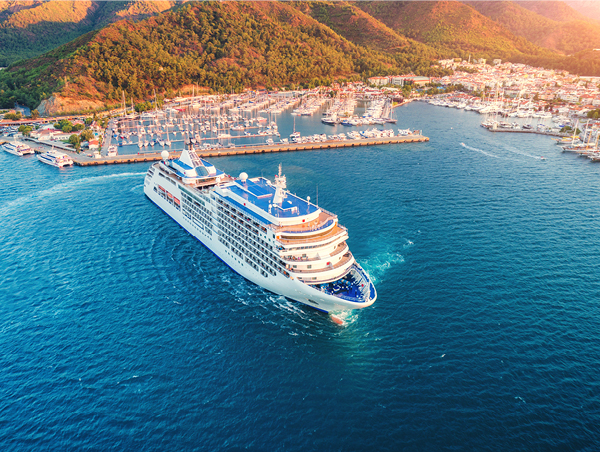 Set sail with Travelpack, and our trusted cruise line partners, and experience a holiday like no other. Our experts have carefully selected the best sailings at the best prices so you can rest assured you are getting the best possible deal!

From the glitz of the Mediterranean to the palm-lined beaches of the Caribbean, the magnificent temples of Asia to the stunning natural wonders of South America and everywhere in between - cruising really is the best way to travel the world.

Cruising has become more and more popular, with more people than ever choosing a cruise as their next bucket list holiday, but with so many options available it can be tough to decide who to sail with - our handy guides will help make booking your cruise plain sailing.


Mediterranean:

With short flight times and regional departures from the UK available, one of the most popular cruising destinations, the Mediterranean, offers something for everyone – history, culture, gastronomy; the possibilities are endless!

Cruises depart year round for the Mediterranean, with Eastern Med & Canary Islands itineraries being popular for those looking for some winter sunshine.

Best Time To Travel: May-Sep
Top Tips:
Look out for small, unique ports – these can give you a real inside look in to local life, away from the tourist hotspots

Add a night or 2 before/after your cruise to get a chance to explore some of Europe's most cosmopolitan cities such as, Rome, Barcelona, Athens and Venice.

Pre-book your shore excursions! The Mediterranean has so many wonderful sights, that you don't want to miss out on visiting – Shore excursions get booked up quickly, so the sooner the better!

Ask about regional flights – many airlines offer local flights to nearly all major European cities, so you don't have to travel to the big airports if you don't need to!
Northern Europe:

Often referred to as "The Jewel of Europe" - Northern European itineraries are perfect for those looking for history and culture as well as getting in to the heart of the destination! Each port as fascinating and breathtaking as the next.

Check out Copenhagen and it's amazing mix of old world tradition next to new world architecture. Or perhaps quaint Stockholm, the capital of Sweden, encompasses 14 islands and more than 50 bridges on an extensive Baltic Sea archipelago.
Not to be missed is St Petersburg, where you can see the famous ballet, or visit the famous Hermitage Museum. Visit the iconic Church of the Saviour of Spilled Blood or one of the many grandiose palaces.

For those interested in nature, photography and adventure – the Norwegian Fjords are a must! From majestic glaciers, remote villages, and flora and fauna not found anywhere else, this is truly a magical and fascinating destination.
Head further north in to the Arctic Circle and Iceland for stunning views of the Aurora Borealis (Northern Lights) as they dance through the sky from Aug-Apr, or during the summer for the Land of the Midnight Sun, where the sun never seems to set – a truly unique experience!

Best Time To Travel: May-Sep

Top Tips:


Pack accordingly! The days may be bright and crisp, but the nights can get very cold so wrap up warm! Also, make sure you take comfortable walking shoes!

Grab your camera – there are so many wonderful things that you will want so show off when you get home, so make sure you have your camera, spare storage cards and batteries!

Most Northern European countries don't use the Euro, so make sure you check what the local currencies are if you want to do some shopping ashore!

Get the best seat on the ship – Upgrade to a balcony cabin and you don't have to worry about finding a space on deck to check out the views, you can do it from the comfort of your private balcony!





No Fly Cruising:
A more and more popular option for cruising – start your holiday the hassle free way! No long queues at airports, no 3 hour check in times, no pesky baggage restrictions, no awful in-flight meals – the list goes on!
And with more UK ports than ever to depart from, no-fly cruising has never been more accessible.
UK Departure Ports:
Southampton
Dover
London Tilbury
London Greenwich
London Tower Bridge
Bristol Avonmouth
Cardiff
Dublin
Dundee
Edinburgh
Greenock
Hull
Invergordon
Liverpool
Newcastle upon Tyne
Oban (Scotland)
Poole
Portsmouth
Rosyth (Edinburgh)
A brilliant option for those travelling with children or passengers who don't like to fly/can't fly your holiday starts as soon as you arrive at the port – have your baggage checked in and taken to your cabin by one of the friendly on board stewards, so you can get straight on the ship and start enjoying the fantastic on board facilities! From car to cabin in no time!
Sailings from the UK go across the world – from European journeys, Transatlantic crossings, grand voyages to Africa & Asia and even World Cruises!
Best Time To Travel: UK ports are open year round for worldwide destinations!
Top Tips:
Pre-book your parking! Port car parks, like airport car parks, will get busy – so if you plan on driving,

Speak to us about fantastic rates on port parking!

As soon as you get on board, the ships restaurants and facilities will be open for you to use as you would the rest of your cruise – why not grab some delicious lunch?

Sailaway – As the ship leaves the UK, head up to the top deck and get an alternative view of "leaving the country"

Passport! You are still leaving the country, so you will still need your passport!
Middle East:
Sun, Sea, Sand – all of these things are guaranteed when you take a Middle Eastern voyage! As well as abundant history and fascinating culture, this year round cruise destination has become a hotspot for those looking to top up their tan and shop till they drop.
And what better way of travelling the region of the riches than on a beautiful ship – the most glamorous way to travel!
We recommend a few days in Dubai or Abu Dhabi to compliment your journey, where you can take in the vibrant architecture, shop in the traditional Souks (as well as the modern malls) and try the local cuisine.
Best Time To Travel: Year Round
Top Tips:
- Pack accordingly! Whilst on the ship, you can take full advantage of the sun, but ashore, please be courteous & respectful of local customs.

- Make the most of your pre/post cruise stay – Speak to our experts about Jeep Safaris, Burj Khalifa tickets, city tours and more!

- Look out for longer sailings that also include India – a unique way to see two amazing destinations in one!

- Most places in the Middle East accept US Dollars, however, be aware that local currencies can have a better exchange rate!
Africa & Indian Ocean:
Is there any other destination as mesmerising as Africa? From scorching deserts, uninhabited islands, lush rainforests and a rich, deep history spanning millions of years – A cruise to Africa & the Indian Ocean gives you a completely different experience every single day.
For sailings departing in South Africa, our wide range of Safari's & tours are the perfect extension to these bucket list sailings. While Cruises through Egypt & Suez Canal offer the prime way to see all the history of the Valley of the Kings & Giza.
Look out for itineraries taking in Namibia, Cape Verde, Madagascar, Comoros Islands and even the Seychelles and Maldives for a real special voyage unlike anything else.
For cruise starting in the Seychelles or Maldives, why not add a pre-cruise stay at one of the stunning beach front hotels and soak up the sun in paradise, or perhaps an adventurous tour of Sri Lanka with it gorgeous mixture of lush greenery and crystal clear waters.
With many of the Indian Ocean islands only being accessible by sea, this really is the perfect way to travel to this stunning destination.
Best Time To Travel: Year Round
Top Tips:
Extending your stay with a hotel, tour or safari is the perfect way to start & end your cruise. With so much to see and do in this area, its more of a necessity than an option!

Get involved! Many cruises will stop off in small, local ports & islands – where there will be lots of opportunities to interact with the local people and get a feel for the real Africa & Indian Ocean lifestyle!

It's a photographers heaven! Make sure that your camera has plenty of battery, because aside from being able to see the Big 5, local tribes, colonial architecture and unique marine wildlife; it's also just a beautiful part of the world naturally!

Why not try an African River Cruise? If you're short on time, but want to visit this amazing destination,an African River cruise on the Chobe is the perfect alternative!
Asia & Far East:
Where in the world can you find ancient temples, historic ruins, world renown shopping, Michelin Star dining, gravity defying architecture and more world wonders than anywhere else? Asia has it all!
From the hustle and bustle of the big cosmopolitan cities of Shanghai, Beijing, Tokyo, Singapore & Hong Kong – to the traditional, quaint and historic spots of Nagasaki, Xi'an, Macau & Phuket.
Tours & land options are in abundance in Asia & the Far East, with options available from a few nights city stay pre & post cruise to full tours taking up to 14 days available – Asia is the destination that keeps on giving, where you can be as adventurous or as laid back as you please.
Perhaps the idea of island hopping is your idea of a great cruise – Asia has a wealth of islands to choose from! Melanesia, Indonesia, Guinea, Bali, the list is endless, each group of islands as unique and extraordinary as the next; from volcanic hiking, to white sand beaches, untouched communities and extreme cuisines – you're spoilt for choice!
As one of cruises newer destination, India has never been more popular – sample the tastes and flavours of this beautiful country and tap in to the rich history on offer. India is a true melting pot of cultures and each one shines through magnificently – a true bucket list destination.
Getting to Asia has never been easier – Most airlines are now offering regular non-stop flights from a majority of major UK airports, meaning your dream Asia cruise isn't as far away as you think!
Best Time To Travel: Oct-Mar (Cruises operate year round)
Top Tips:
Add a tour; Asia needs to be seen to be believed, and what better way than on one of our fantastic land tours, the perfect way to start your cruising adventure!

Pack for every type of weather, Asia is notorious for it's changing weather regardless of the time of year, so make sure you take an umbrella and waterproof shoes as well as shorts and flip flops!

Asia is a shoppers dream with everything from high end labels to local handcrafted wares available,make the most of the brilliant exchange rates and grab some bargains

Pre-book your shore excursions! Trips to temples and places of interest will get booked up quickly, so its best to pre-book to avoid disappointment!
Australia & South Pacific:
CRIKEY! A cruise around Australia & New Zealand? It's the best way to see this magnificent part of the world!
From the spotlight cities of Melbourne & Sydney to the rugged and breathtaking Kimberley's in the NorthWest coast this is a destination with something to offer every type of traveller! Home to more indigenous species than any other country, Australia is a dream for those in love with nature and wildlife – and a trip to Steve Irwin's "Australia Zoo" (just north of Brisbane) is a must!
Be on the lookout for Kangaroo, Koalas, Wallaby's, Duck Billed Platypus and even Wombats or take a trip inland for a tour of Uluru (Ayers Rock) and learn about the traditional Aboriginal way of life.
Take a cruise from Sydney to Auckland and experience New Zealand in a way unlike anything else – sail through the glistening fjords, visit the exciting capital, Wellington or perhaps spend the day at the location of The Lord Of The Rings! There is so much on offer in New Zealand, and it's waiting to be discovered.
Learn about traditional Māori culture and life, including the famous "Haka" that has become known around the world thanks to the New Zealand All Blacks.
If you're looking for a dream like adventure a bit further afield, then not many destinations compare to the idyllic ports of Polynesia, Micronesia, Papua New Guinea, Cook Islands, Samoa and Fiji.
Once only accessible to the rich and famous, or those who had plenty of time on their hands – The South Pacific Islands have become more than a destination to dream of, or for honeymooners – it has become the "must see" bucket list destination of the decade. Smaller cruise ships are able to navigate these pristine waters and access the smallest islands, but larger cruise lines will offer itineraries to the major ports.
Best Time To Travel: Aug-Mar
Top Tips:
For cruises starting in Australia, take a 3-4 night inland tour to Uluru and witness the sunrise over Ayers Rock – a truly remarkable moment for any traveller.

This part of the world is ideal for snorkelling and scuba diving, If you get a chance, make sure you give this a try at least once during your cruise!

Wrap up warm for those sailing the New Zealand Fjords! Australia may have been warm, but New Zealand is closer to Antarctica!

Be prepared for sea days; make the most of the facilities on board the ship, as well as packing a good book (or two!)
Alaska:
Probably THE cruise at the top of everyone's wish list is Alaska. A land partially untouched by its US brother, bought by America from Russia in 1867, it has retained a lot of its prior Inuit charm.
Juneau, Alaska's capital (and one of the smallest populations for a US State capital), is only accessible by sea or seaplane and has a wealth of interesting history dating back thousands of years – once a gold rush empire & a fishing town it is worth hopping ashore to explore this unusual capital!
Alaska offers a fantastic opportunity to see a real rugged way of life, where many traditions still hold firm– as well as a fascinating insight in to the ancient culture of the Inuit people. The traditional totems can be seen dotted around in most ports.
For those wanting to explore more inland, an extension in to Denali is a must – travel by scenic train to the wilderness of Alaska and come up close and personal with the flora and fauna of this diverse ecosystem!
But the main reason we love cruising to Alaska, aside from everything we just said, isn't just the stunning glaciers and vistas passing by every day – it's the wildlife! Whale watching is one of the most popular things to do in this area and you will not be disappointed! So make sure you pack your camera!
For those starting or ending their cruise in Vancouver, one of our favourite extensions is a scenic rail journey. Choose from the Iconic Rocky Mountaineer for a classic journey to/from Calgary OR opt for the unusual option and go further afield with VIA Rail and experience parts of Canada you never realised you'd love!
With cruises departing from Seattle, Vancouver, San Francisco and Seward there has never been a better selection of voyages to choose from – plus, with many major airlines providing multiple flights a day to Canada and the USA, it's even easier to start your Alaska cruise!
Best Time To Travel: May-Sep
Top Tips:
Book early to avoid disappointment! Alaska cruises are very popular and sell out very quickly, so don't miss the boat!

Be aware of timings. Alaska is a very spread out place, if your cruise is starting/ending in Seward, please be aware that transfer times to/from Anchorage airport can be up to 4 hours (depending on weather conditions).

Wrap up! Even in the summer months, Alaska is chilly so make sure you pack warm clothes and shoes/boots – especially at the beginning and end of the season where there can even still be snow!

Alaska is part of the USA, so make sure you have any relevant visa's required before you set off!
North, Central & South America:
North America:
From the rugged coastline of the East Coast to the palm tree lined beaches of the West Coast, there is an itinerary for everyone. Enjoy cosmopolitan cities such as New York, San Francisco, Los Angeles and Seattle before or after your cruise as well as amazing land tour options – from the Grand Canyon & Las Vegas to scenic rail journeys, the possibilities are endless!
Be sure to look out for Canada & New England in the fall sailings – one of the most popular voyages for North America.
Central America:
Bask in the Caribbean sunshine on a voyage to Central America – covering countries such as Mexico,Costa Rica, Panama, Belize & Honduras, expect to find a fantastic mixture of golden beaches, ancient history and delicious cuisine.
Make sure you get a chance to visit the ruins of the Mesoamerican Pyramids such as Chichen Itza in the Yucatan!
One of the most popular cruises to this area is the transit of the Panama Canal – one of the Modern Wonders Of The World – some cruises will do a partial transit, while others are able to complete a full transit, coming from the Caribbean Sea and out to the Pacific Ocean. A real nautical and engineering marvel!
South America:
South America has so much on offer, aside from great footballers and dancing! Explore the rich history of one of the oldest inhabited areas of the world as you marvel at the historical sights of Machu Picchu,Nazca Lines & Easter Island to name a few, as well as the natural wonders such as Iguazzu Falls and the Amazon River Basin.
For those looking for a more adventurous voyage, look out for cruises going to Ushuaia (for Antarctica) as well as the Chilean Fjords and Port Stanley (Falkland Islands) – where there are more penguins than people!
Most cruises for South America will start in Buenos Aires (the most European city outside of Europe),Rio De Janeiro (be sure to visit Sugar Loaf Mountain & Christ the Redeemer); as well as Callao (for Lima & Nazca) and Santiago de Chile!
Best Time To Travel:
North America: Year Round, Autumn is preferable for New England sailings
Central America: Oct-Mar
South America: Year Round
Top Tips:
Be sure to book fast, cruises to this area of the world (especially New England in the fall and East Coast South America) sell very quickly!

Make the most of your journey with one of our land tour extensions, visiting some of the most remarkable places in the world.

Expect the unexpected, one day you could be basing in 30 degree heat and the next day you could be sailing through glaciers, so make sure you pack for the itinerary!

Pack your best camera and plenty of spare memory cards & batteries – there will be plenty of opportunities to take breathtaking photographs to show off when you get home!

Live like a local, most cruise lines will offer the opportunity, especially in South America, to get involved with the locals, from learning to Tango to a traditional lunch!
Caribbean:
The original go-to destination for cruises is the Caribbean. What better way to holiday than sailing around the idyllic, white sand beaches of this beautiful group of islands.
With most departures going from Florida (Miami, Port Canaveral & Fort Lauderdale being the most popular), getting to your cruise couldn't be easier, with most major airlines offering direct flights!Especially popular with families is the option of combining 2 holidays – Disney & Universal with the Caribbean!
Also look out for cruises departing from Bridgetown in Barbados, San Juan in Puerto Rico as well as St Lucia and St Barts – where you have the option of enjoying time before your cruise relaxing on the beach!
Take a step back in time as you visit Havana, Cienfuegos and Santiago de Cuba – where the glamour of the 1940's & 50's is everyday life, from the oldsmobile cars all in bright colours to the fashion, music and architecture. A true gem of the Caribbean.
The proximity of the USA to the Caribbean also offers an amazing choice of shorter cruises so that you can tag on 2, 3, 4 or 5 nights on to your USA land holiday – with sailings going to the Bahamas & Mexico without needing to use an entire week!
Best Time To Travel: Oct-Mar (although sailings are year round)
Top Tips:
- Make the most of the fantastic water sports on offer – from snorkelling & diving to paragliding and jet skis – this is a water lovers heaven!

- Some cruise lines own their own private islands, filled with amazing facilities and activities for you to take advantage of – and most are free of charge!

- Utilise your sea days – not many places in the world have such beautiful weather combined with such calm seas, the perfect combination for topping up your tan!
Ocean Crossings:
Is there anything more glamorous than the traditional Transatlantic Crossing? Maybe a Transpacific Crossing...
The main mode of transport before flying became so accessible, step aboard and relive the grandiose era of cruising – with a modern twist.
Sail on board Cunard's Queen Mary 2, purpose built for the Transatlantic Crossing, for her season of traditional Southampton-New York (and vice versa) sailings, or perhaps join one of Royal Caribbean or Norwegian Cruise Line's adventure ships for a thrilling crossing to Miami.
If a taste of the exotic is more your thing, then why not try a Transpacific Crossing from Asia to Alaska,starting in the "Land of the Rising Sun" your journey ends in the "Land of the Midnight Sun" taking in unique and intriguing ports in Russia, Japan and the Bering Sea.
Or maybe you would rather the South to North Pacific crossing from Australia to North America via French Polynesia & Hawaii?
The best part about an Ocean Crossing is that you get to really dive in to your ship and all the amazing facilities on board!
Best Time To Travel:
Queen Mary 2 runs a season of Southampton-New York (vice versa) throughout the year. Most Ocean Crossings are seasonal and are dependant on their location, please ask for more details.
Top Tips:
Pick the right ship! You will have quite a few days at sea on one of these voyages, so make sure the ship you choose is the one for you!

Be aware of dates & durations – some Ocean Crossings can cross the International Date Line as well as multiple time zones, so always make sure you double check your dates!

Putting on the Ritz! Most Ocean Crossings, as a nod to traditions past, will have at least 1 formal night on board – a real chance for you to get out your finery and dress to impress!
Grand Voyages & World Cruise:
If you're looking for something a bit longer, then a Grand Voyage or World Cruise could be the one for you!
With Grand Voyages being anything more than 3 weeks in cruise duration, and World Cruises being up to 245 days – these are the ultimate cruises for the ultimate cruisers.
Grand Voyages and World Cruises also offer a host of amazing added extras, from home to airport/port transfers, free speciality dining, free on board drinks and even excursions & laundry – these cruises are designed to make you feel at home from the minute you leave yours.
Not for the faint of heart, or those without sea legs, these are once in a lifetime voyages designed to give you as much destination immersion as possible. It is also one of the easiest, most comfortable and cost effective ways to see the world – without having to take a backpack and multiple flights.
Best Time To Travel:
Most World Cruises & Grand Voyages depart in January of each year, with a handful of Grand Voyages happening throughout the year, depending on destination.
Top Tips:
- You're going to need to pack for every eventuality! Hot climates, cold climates and everything in between! There are laundries on board (some are self service) so you don't have to pack an outfit for every single day.
- Get a good cabin! You're going to be on board for a long time, so make sure the cabin you select is the right one for you – prime spots will sell fast, so you will need to be quick; Grand Voyages & World Cruises can come out around 3 years in advance!
- Pick the right ship – nearly every cruise line offers a World Cruise or Grand Voyage selection, and just as important as picking the right cabin, you also need to make sure the ship is the right one for you too!
- Make the most of your on board extras – Make sure you use any on board spending money, free speciality dining or free excursions you are offered; there are no cash alternatives and it can get expensive to pay out for things on a journey this long.
Expedition:
Ocean cruising is talked about so much that we often overlook its little sister, Expedition Cruising.
These are cruises for the adventurer, the get-up-and-go'er, the explorer and those with Wanderlust. Small ships carrying no more than 170 passengers sailing to some of the most remote, exclusive and fascinating destinations of the world.
No for the faint of heart, you'll be off and on the ship in to zodiac's in Antarctica, hiking up volcanoes in Indonesia, perhaps canoeing in the Arctic Circle or getting down and dirty with the
Orangutans of Borneo
Perhaps you'll try and figure out how the massive statues of Easter Island got there.

This is cruising with a purpose – of educating, of immersion and of lifelong memories.
Best Time To Travel: Year Round depending on destination
Top Tips:
Be prepared for action – Expedition cruises are exactly as they say, an Expedition. You can be in harsh conditions, early morning, late nights – but lots of fun!

Don't be afraid to try something different – maybe jumping in to the Arctic Sea before breakfast, or eating insects in Indonesia, perhaps learning to cook like the locals in the Russian Northwest, or getting to grips with the ecosystem of the Galapagos Islands.

Take advantage of the on board team of experts, there will be plenty of fascinating lectures, tours and dinners that you can be part of to really get in to the heart of your cruise.

Don't worry about packing your ball gowns and tuxedos, you aren't going to need those! You will,however, need suitable footwear and clothing for the climates you will be in!